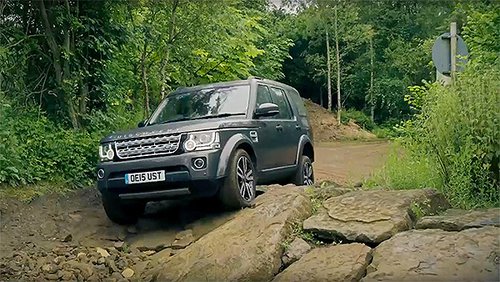 Jaguar Land Rover Autonomous Trial
July 2016
Land Rover chose Cohda Wireless solutions for a pioneering research project to examine future autonomous cars' ability to drive over any surface or terrain.
With a history steeped in the off-road, Land Rover was eager to explore how connectivity would play a part in the future of four-wheel-driving.
The multi-million pound autonomous all-terrain driving research project envisaged a self-driving car that can navigate both on-road and off-road, as well as in difficult weather conditions. The key to success was Cohda's MK5 On-Board Units and software. [link to appropriate page]
Land Rover is creating a fleet of 100-plus research vehicles, with the aim of making fully autonomous off-roading the new norm.
In a world-first off-road demonstration, two Range Rover Sports were connected using Dedicated Short Range Communications (DSRC) technology from Cohda Wireless to create an Off-Road Connected Convoy.
The Cohda-enabled wireless vehicle-to-vehicle communications system instantly shares information such as vehicle location, wheel-slip, changes to suspension height and wheel articulation, as well as All-Terrain Progress Control and Terrain Response settings between the two vehicles.
The Jaguar Land Rover demonstration shows the wide range of benefits from deploying connected vehicle technology on autonomous vehicles. Cohda has a proven suite of CAV (Connected Autonomous Vehicle) products focused on the platooning of autonomous vehicles.