MK6
Cohda Wireless has developed the world's most advanced and versatile V2X connectivity solution to help pave the way for the introduction of connected vehicles on smart roads and highways across the globe.
The MK6 RSU (Road-Side Unit) and OBU (On-Board Unit) offer the most comprehensive connectivity capability as standard features, including:
DSRC with 2x NXP RoadLink® SAF5400 chipset
C-V2X with Qualcomm SA515 chipset supporting 3GPP R15, 5G
Cellular 5G NR with fallback support for 4G (LTE Cat 19)/3G/2G
Wi-Fi 802.11 a/b/g/n/ac
Bluetooth v5.1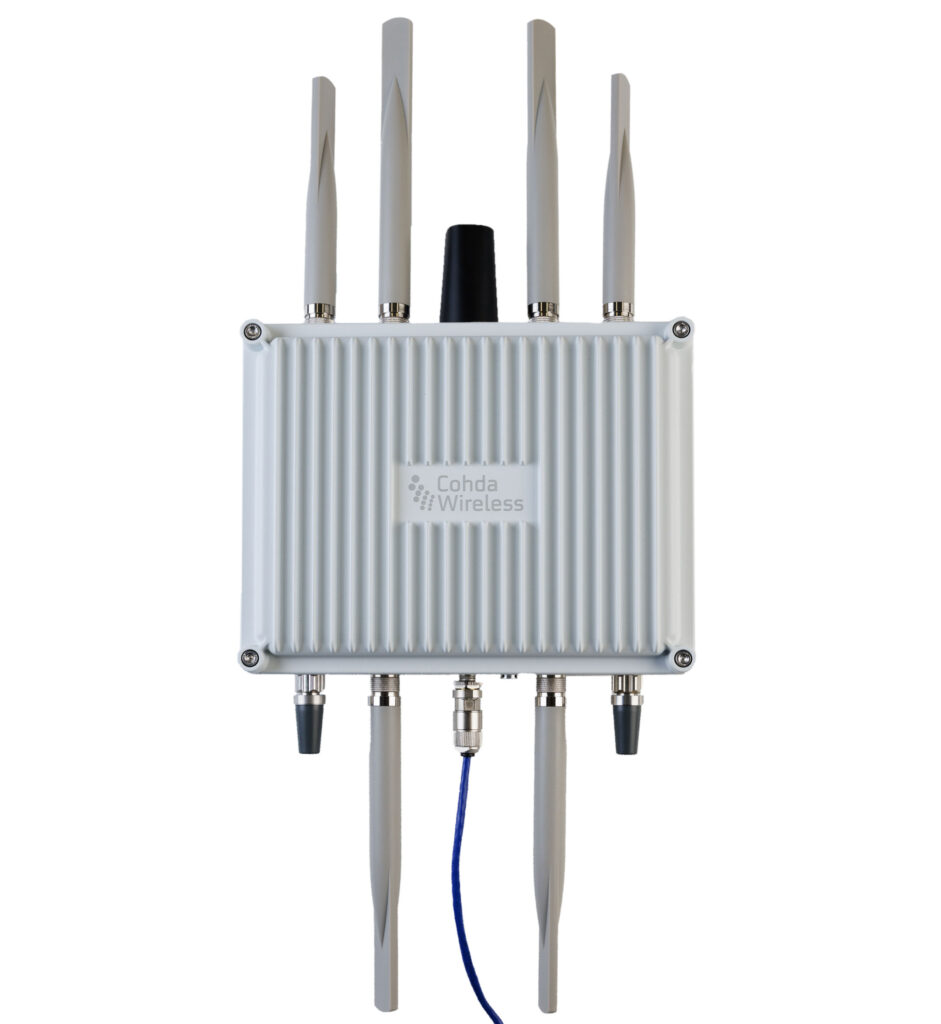 See here our first unboxing with Bernd Luebben, VP Business Development:
Cohda's V2X stack and applications are already the most widely deployed in the industry but the MK6 is it's most capable, most versatile, and most powerful platform to date.
The dual concurrent technology capability of the MK6 gives users the reliability, flexibility and interoperability they require to embark on deployments, no matter where they are in the world, with confidence.
In developing the sixth generation MK6, Cohda has applied its experience and involvement in some of the world's most prolific trials and deployments, including the 3000+ vehicle New York Connected Vehicle Project as well as Australia's largest connected vehicle pilot, the Ipswich Connected Vehicle Project.
Cohda has also achieved significant success in the automotive industry and the OBU version of the MK6 is therefore expected to generate significant interest. Cohda's technology has featured in two production vehicle platforms, most recently in 2019 when Volkswagen equipped its Golf 8 production model with Cohda's V2X smarts. Volkswagen is the second manufacturer to incorporate Cohda's V2X technology in a production vehicle in readiness for an impending connected road transport system.
The MK6 features NXP® Semiconductors' RoadLink® SAF5400 and SXF1800 chipset as well as the Qualcomm Snapdragon® Auto 5G Modem-RF Platform.
The MK6 is a milestone development in the establishment of connected intelligent transport systems around the world. Cohda's Stephane Tournut explains the relevance of the MK6 to our industry.
Click here to download the MK6 RSU Product Brief Sheet
Click here to download the MK6 OBU Product Brief Sheet
Click here to view the MK6 Press Release
Click here to watch to the MK6 Launch Podcast on Youtube