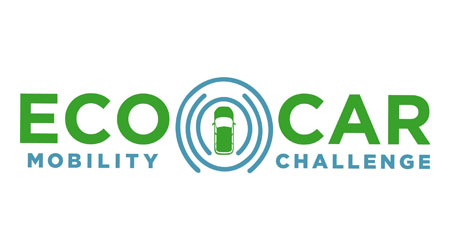 COHDA SUPPORTING THE NEXT GENERATION OF C-ITS ENGINEERS AND BUSINESS LEADERS
Great progress has been made to show the world the benefits of V2X technology and how a connected intelligent transport system can save lives and reduce environmental impact but there is still much work to be done.
The next generation of engineers and business leaders will continue to develop new ways to solve the world's mobility challenges whilst at the same time making our streets greener and smarter. Cohda Wireless has been working with some of the leading lights in the next generation of smart transport leaders advocates as part of the current leg of the EcoCAR Mobility Challenge.
The EcoCAR Mobility Challenge is the latest U.S. Department of Energy Advanced Vehicle Technology Competition series and is in its 4th and final year. This current series challenges 11 university teams to apply advanced propulsion systems, as well as connected and automated vehicle technology to improve the energy efficiency, safety and consumer appeal of the 2019 Chevrolet Blazer.
The program models industry-best practices and has an expanded focus on vehicle connectivity, simulation, and controls development to enable cooperative driving automation. EcoCAR includes a major focus on equity in mobility and Diversity, Equity & Inclusion in STEM to help foster clean energy mobility solutions and opportunities for all.
As part of the EcoCAR Mobility challenge, teams are integrating a range of V2X applications in their vehicles and our Field Applications Engineer in the US, Dan Kiel, has been working with the college teams to teach them how to integrate V2X signalling in their vehicles. Unlike other sensors, V2X technology is essentially a non-line-of-site technology that enables cars to see through buildings and around corners to identify threats but the connectivity element is also very important from an environmental perspective. For example, in the connected intelligent transport systems of the not-too-distant future, vehicles will be connected to traffic lights and so will know when the lights are going to change so that speed can be adjust accordingly.
Cohda Wireless is proud to be supporting EcoCAR particularly as it's about empowering young people and does so much to reinforce the environmental benefits of connected intelligent transport systems that are powered by V2X technology. It is an innovative and exciting training ground that we are sure will produce some of our future automotive leaders.
Visit the EcoCAR Mobility Challenge website.