COHDA WIRELESS C-V2X SOLUTION READY FOR THE CHINESE MARKET
Cohda Wireless's C-V2X solution is ready to achieve great success in the Chinese market after its C-V2X software stack proved compliant with the latest Chinese standards and specifications as demonstrated last week at the conformance testing round held prior to IMT2020 (5G).
The IMT-2020 (5G) is regarded by many original equipment manufacturers and other industry leaders as one of the interoperability standardization process that is likely to be adopted with others including the CAICV of the China Society of Automotive Engineers.  Organized by the CAICT (China Academy of Information and Communications Technology), Cohda will be undertaking  road trial testing of its applications with a number of Chinese OEM's and Tier 1's and  fully support their standardization and certification activity with use of the Cohda Wireless C-V2X software stack.
Cohda's Chief Engineer Fabien Cure said that by achieving IMT-2020(5G) certification, the Australian head-quartered global company, which established an office in Shanghai in February 2018, can begin to grow its footprint in China in earnest.
"Our hardware and software products are used in more than 60 percent of all V2X field trials in the world today, in compliance with US and European Telecommunications Standards Institute (ETSI) standards, and we hope to eventually have the same presence in China," explained Mr Cure.
"Cohda Wireless is also the only company to have integrated its V2X software into two car manufacturer platforms and we have a lot to offer the Chinese market including our newly-launched C-V2X product, the MK6C, as well as our knowledge and experience of working with SCATS traffic control systems" added Mr Cure.
Cohda's MK6C Evaluation Kit was recently launched in China and the company believes it will accelerate the commercial introduction of C-V2X technology in China and around the world.
"We are seeing more and more tests and trials of C-V2X technology and we are delighted to be offering what we believe is the most comprehensive solution of its kind on the market," explained Mr. Cure.
"Whilst our solutions have always been agnostic, we realised there was a demand for a dedicated C-V2X solution from proponents of cellular technology and being able to deliver on this demand further strengthens our position in the market, especially with OEMs," added Mr. Cure.
"We are working to grow our reputation and presence in China as a world-leader and we believe our C-V2X Software Stack and Applications, as well as our MK6C EVK will open doors for us," added Mr. Cure.   "We encourage the Chinese market to contact us to understand why we are a world-leader and to learn more about how the MK6C can be applied to advance connected autonomous vehicle technology in China."
Cohda's MK6C solution features the Qualcomm® 9150 C-V2X Platform from Qualcomm Technologies, Inc., a subsidiary of Qualcomm Incorporated, and offers high quality and-compatible C-V2X software to support direct communications in support of vehicle-to-vehicle (V2V), vehicle-to-infrastructure (V2I) and vehicle-to-pedestrian (V2P) applications.
Cohda is eager to embark on C-V2X trials involving the MK6C and is actively promoting it for evaluation of the Cohda solution for a C-V2X ecosystem
ABOUT COHDA WIRELESS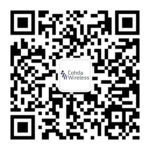 Cohda Wireless is a global leader in the development of Connected Autonomous Vehicle software with proven applications for Smart City, Mining and other environments.  Cohda's technology connects vehicles with infrastructure and pedestrians to make our streets, cities and working environments safer, smarter and greener.  Cohda is headquartered in Australia and has offices in Europe, China and the USA.
Cohda Wireless's innovative software solutions enable autonomous vehicles to connect with other vehicles and with Smart City infrastructure.  These connections span Vehicle¬to¬Vehicle, Vehicle¬to¬Infrastructure, and Vehicle¬to-Pedestrian (collectively called V2X), and allow CAVs to 'talk' to each other, Smart Cities, and vulnerable road users in order to avoid accidents, reduce congestion and be more efficient.  Cohda partners with Tier 1 Automotive Suppliers, ITS Equipment Vendors, and Mining Equipment Technology and Services (METS) vendors to provide complete hardware/software solutions to Car Makers, Smart Cities, and Mine Operators, respectively. Cohda's products are used widely in locations including the USA, Europe, Australia, Japan, Africa, Middle East, China, Singapore, and Korea.
All media enquiries can be directed to:
Grant Law
Grant Law Public Relations
+61 488 518 414 / grant@grantlaw.com.au
Qualcomm is a trademark of Qualcomm Incorporated, registered in the United States and other countries. Other product and brand names may be trademarks or registered trademarks of their respective owners.
Qualcomm 9150 C-V2X platform is a product of Qualcomm Technologies, Inc. and/or its subsidiaries.
媒体发布
即时发布
2019年10月
COHDA WIRELESS C-V2X解决方案即将进入中国市场
正如在上海举行的IMT-2020(5G),即第五代移动通信技术峰会召开之前一周所进行的一致性测试中所展示的那样,Cohda Wireless的C-V2X软件栈经证实已符合最新的中国标准和规范。Cohda Wireless已为成功登陆中国市场做好了充分准备。
IMT-2020(5G)被许多原始设备制造商和其他行业领导者视为互操作性标准化过程之一,并将被中国汽车工程学会中国信息通信研究院(CAICV)等机构采用。在中国信息通信研究院的组织下,Cohda利用Cohda Wireless C-V2X软件栈与多家中国原始设备制造商和一级厂商合作,并且将对其应用进行实地测试,来全力支持其标准化和认证活动。
Cohda的总工程师Fabien Cure说道,在通过IMT-2020(5G)认证之后,这家总部位于澳大利亚的跨国公司便可以正式拓展其在中国的市场。其已于2018年2月在上海设立了办事处。
"如今,我们的硬件和软件产品已被用于世界上60%以上的V2X现场试验,并符合美国和欧洲电信标准协会(ETSI)的标准。我们希望我们的产品在中国也会达到相同的效果。"Cure先生解释道。
"Cohda Wireless同时也是唯一一家将其V2X软件融入两家汽车制造商平台的公司,我们将向中国市场展示我们许多的产品及技术,包括我们最新上市的C-V2X产品MK6C,以及在与SCATS 交通控制系统工作中积累的知识与经验",Cure先生补充道。
Cohda的MK6C评估套件最近刚在中国推出。我公司相信其将加速C-V2X技术在中国乃至全世界的商业推广。
Cure先生解释道,"我们正在尽可能地对C-V2X技术进行更多测试和试验,很高兴能为市场提供我们认为最全面的解决方案"。
"虽然我们的解决方案效果未知,但我们意识到市场上需要有一个能够支持蜂窝技术的专用C-V2X解决方案,该方案可以进一步加强我们在市场上的地位,尤其是与原始设备制造商的关系" Cure先生补充说。
"作为世界领导者,我们正在努力扩大自身在中国的知名度和影响力,并且相信我们的C-V2X软件栈和应用以及MK6C EVK将帮助我们打开市场大门,"Cure先生说道。"我们鼓励中国市场主动联系我们,并积极了解为何我们能成为世界的领导者以及MK6C是如何用于推进中国的智能网联车辆技术的。"
Cohda的MK6C解决方案特别采用了高通科技公司(Qualcomm Technologies, Inc.)的高通® 9150 C-V2X平台。高通科技公司是高通公司的一个子公司,它提供高质量且兼容的C-V2X软件,以支持车对车通信(V2V)、车对基础设施通信(V2I)和车对人通信(V2P)应用的直接通信。
Cohda非常期待开始对MK6C的C-V2X试验,并积极致力于对C-V2X生态系统的Cohda解决方案进行评估。
完
关于COHDA WIRELESS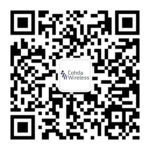 Cohda Wireless是全球领先的智能网联车辆软件开发公司,拥有成熟的智慧城市、采矿和其他环境应用。Cohda的技术连接了车辆与基础设施和行人,让我们的街道、城市和工作环境更加安全、智能和环保。Cohda总部位于澳大利亚,并在欧洲、中国和美国均设有办事处。
Cohda Wireless的创新软件解决方案能够将自动车辆与其他车辆及智慧城市基础设施相连接。这些连接包括车对车通信、车对基础设施通信和车对人通信(统称"V2X"),并使协作式自动驾驶汽车能与他人、智慧城市及交通弱势群体"对话",避免事故、减少交通拥堵、提高效率。Cohda与一级汽车供应商、智能交通系统设备供应商及采矿设备技术与服务(METS)供应商合作,分别向汽车制造商、智慧城市和矿井经营方提供硬件/软件解决方案。Cohda的产品被广泛应用于美国、欧洲、澳大利亚、日本、非洲、中东、中国、新加坡和韩国等地。
媒体问询请联系:
Grant Law
Grant Law Public Relations
+61 488 518 414 / grant@grantlaw.com.au
高通是高通公司在美国和其他国家的注册商标。其他产品和品牌名称可能是其各自所有者的商标或注册商标。
高通9150 C-V2X平台是高通科技有限公司和/或其子公司的一项产品。