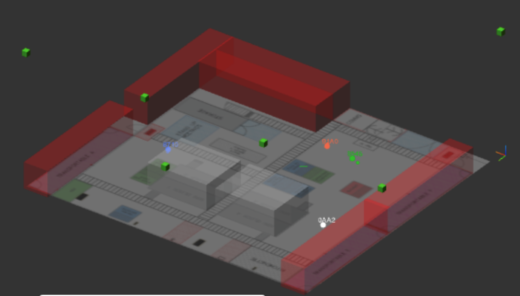 COHDA WIRELESS ENHANCES POSITIONING SYSTEM FOR TAGGED ASSETS
April 2021, Cohda Wireless applied its proprietary positioning technology to support BAE Systems Maritime Australia's Hunter Class Frigate Program with sub-metre accurate 3D location in a complex shipyard environment.
This is all part of BAE Systems Maritime Australia's 'innovation challenge' – a digital shipyard 'track and trace' program being conducted at Line Zero – Pilot Factory of the Future, a partnership with Flinders University. The facility based at the Tonsley Innovation District, in South Australia where Flinders University, BAE Systems, and the SA Government are about to establish a permanent Factory of the Future facility.
Cohda Wireless' Track and Trace solution is an Australian developed and built positioning system where hardware, software, and firmware are wholly designed and developed in Adelaide. This complete control over the different systems components allows us to provide a unique and adaptable positioning solution.
During this pilot deployment, Cohda Wireless successfully installed and commissioned a positioning system to locate tagged assets with hardware, software, and firmware at the Pilot Line Zero facility. The results obtained for positioning a tag show sub-metre positioning performance at the 95th percentile. Such performance proves that the proposed solution is well suited for the purpose of asset tracking in the shipyard environment, and any like environment.