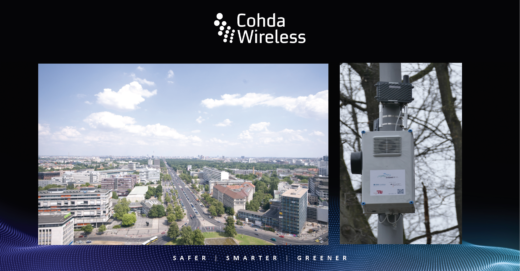 COHDA SELECTED FOR BERLIN TEST-FIELD
Cohda Wireless will apply its V2X technology to a new urban test-field site in Berlin, Germany.   DIGINET-PS has been developed to test automated and connected driving under real-life conditions in the centre of Berlin and is one of the first sites of its kind in Germany.
Funded by the German Federal Ministry of Transport and Digital Infrastructure (BMVI) DIGINET-PS is an open test environment for connected and automated vehicle technologies for which Cohda Wireless will be supplying its MK5 On-Board Units (OBUs) and Road-Side Units (RSU's) to empower the initiative to solve the challenges of urban mobility.
Technical Lead of the DIGINET-PS project Dr Manzoor Ahmed Khan said that the test-field has been fitted with the world's most advanced vehicle positioning technology:
"To attain the objectives of L-5 autonomous driving, we need to improve the perception of the vehicles beyond what is created by on-vehicle sensors, in DIGINET-PS, we achieve this by creating perception of road segments through on-road deployed sensors and share it with vehicles," explained Dr. Khan
Prof Paul Alexander, Chief Technical Officer at Cohda Wireless said that there is no substitute for an actual urban environment for testing purposes and that DIGINET-PS also presents Cohda with an opportunity to demonstrate its unique technology solutions.
"There is scope for us to demonstrate our V2X-Locate technology, which enables accurate positioning of vehicles in environments where GNSS performs poorly such as urban canyons, tunnels and underground car-parks," explained Prof Alexander.  "The DIGINET-PS site includes an underground car-park where we can also demonstrate this world-leading positioning solution."
"We are also keen to share our Australian experiences regarding Freight Signal Priority initiatives designed to enhance traffic flow by keeping large vehicles mobile," added Prof Alexander.
Cohda Wireless's European headquarters are located in Munich, Germany.
All media enquiries can be directed to:
Grant Law
61 488 518 414 / grant@grantlaw.com.au