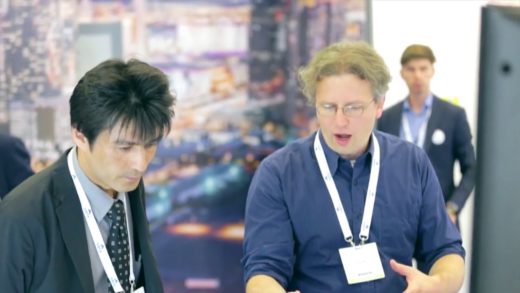 ITS World Congress | Copenhagen 2018
Cohda Wireless is a global leader in the development of Connected Autonomous Vehicle Software with proven applications for Smart City, Mining and other environments. Coda's technology connects vehicles with infrastructure & pedestrians to make our streets, cities and working environments safer, smarter & greener.
Smart Cars, Smart City
Connected Roadways w/Cisco
Smart Lights, Connected cars
Smart City, Connected trucks (FSP)
---
1. Connecting Autonomous Vehicle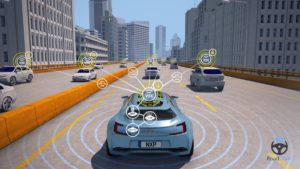 Issue: The CAV customer problem can be simply described as 'how do I allow my vehicles communicate safely, securely and reliably with relevant information?
Purpose: Cohda's natural competitive advantage comes from deep understanding of the connectivity technology having developed a market leading solution in the MKx series of radios. We also have a mature V2X solution and are an industry first with V2X-Locate.
Solution: Our differentiation and advantage in the market place is recognized with:
Accurate positioning even in GPS challenged environments
Real-time connectivity for V2X
Extended perception horizon even around corners (NLOS)
Our solutions offer real-time awareness, precision and communication for the future of Connected V2X & Connected Autonomous vehicles which will self-organize, as opposed to having to avoid.
At ITS WC we will promote the success of our trial in Adelaide, Australia where we demonstrated the efficacy of Cohda's technology in enabling vehicles to communicate with each other, as well as transport infrastructure.
---
2. Connected Roadways w/Cisco ….. Multi-Modal
Information coming soon …
---
3. Smart Lights, Connected Cars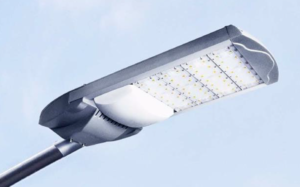 Issue: Poor visibility when broken down on the side of the road – chance of not being seen and an
accident could happen in injury or loss of life.
Purpose: To demonstrate for the first time V2I based on DSRC.
Booth Demonstration: NB SmartCities light post will be installed on Cohda Wireless stand (part of ITS Australia). 2 toy cars with MK5 OBU will be used on the booth.
A vehicle break down will be simulated near the street light. The vehicle will send a V2I message to the streetlight, and the light will start to flash (kind of warning), or the light will illuminate by 20-90% (still tbd). At the same time the broken vehicle will send a V2V message to another vehicle behind.
---
4. Smart City, Connected Trucks FSP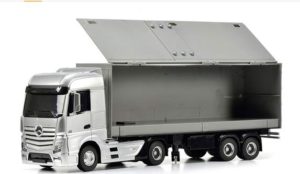 Issue: Solving the chicken or the egg dilemma:
Freight vehicles in high traffic areas are a major cause of congestion and CO2 emissions:
Purpose: Freight Signal Priority is a foundation application designed to provide an immediate impact to the city and at the same time gets the infrastructure deployed for future smart city requirements.
FSP immediate impact improves vehicles travel time and travel time reliability, and reduces the delay for connected trucks and unequipped vehicles for up to 20%.
EXAMPLE 1: TfNSW: The trial, an initiative of Transport for New South Wales in conjunction with the Roads and Maritime Services, seeks to remedy traffic congestion by better managing the flow of trucks. More than 80 participating freight vehicles have been fitted with Cohda Wireless technology to allow them to effectively 'talk' to traffic lights, keeping the light green as they approach so that they keep moving through the intersection as opposed to having to slow down, stop and pull off again – a major cause of traffic congestion.
"We have all experienced the frustration of being stuck behind a truck as Sometimes the light turns red again before we even reach the intersection. By coordinating traffic lights and trucks we hope to gain evidence of improvements to the flow of traffic on these roads."
The trial site consists of 40 kms (25 miles) of important freight routes in Pennant Hills, Parramatta and King Georges roads, some of the busiest thoroughfares in the region.
In Cohda's experience, road operators who wish to implement Smart City infrastructure in order to realise the benefits of Connected and Autonomous Vehicles, can find themselves in a chicken vs egg scenario. Smart Cities need to deploy infrastructure to support the concept but some find it hard to justify the cost of this infrastructure deployment before there are vehicles that can make use of it.
Solution: To solve this problem, Cohda has developed a three-phase Smart City Architecture rollout model. In Phase 1, foundation applications that can generate immediate net benefits to the road operator, are deployed. Phase 1 having been implemented, the appropriate infrastructure is already in place when V2X Connected Vehicles hit the road in Phase 2 and then Connected Autonomous Vehicles in Phase 3. For the road operator to unlock the benefits enabled by new vehicles in the second and third phases, their infrastructure only requires new software.
Cohda's model means that Smart Cities do not need to become experts in V2X and CAV and can be assured that they have the latest software stacks and applications to support these vehicles, and with the appropriate foundation applications they can deploy V2X infrastructure now and receive immediate benefit.
Our technology can be deployed in any city in the world and we invite road transport authorities to speak to us if they are interested in improving traffic flow on their roads.
Initial results (if available):
Fuel savings of X%
Improved productivity with reduced time per trip by up to X%
Reduces CO2 emission of X%
Reduces congestion on corridors by X%
Impact on side roads +/- X%
With impact of intersection time by X%
EXAMPLE 2: Hamburg Harbour: Look at extension of message to Maritime
TASK:
Cohda to be recognized as a solution provider to break the chicken or the egg dilemma.
Get cities interested to move sooner rather than later to build a connected infrastructure based on an immediate benefit and return…as well as preparing for the near future with connected cars hitting the road and the mid-term future of connected autonomous vehicles.