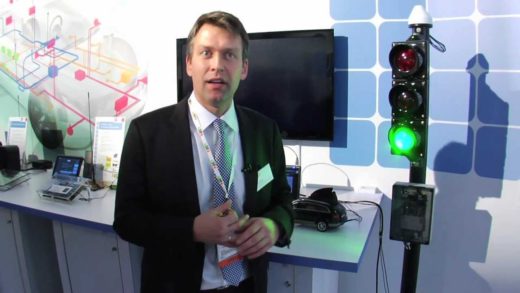 NXP and Cohda Wireless Sign CAR 2 CAR Communication Consortium Memorandum of Understanding
Leading C2X communications suppliers introduce RoadLink technology brand, including first C2X modules designed by lesswire AG.
Eindhoven, Netherlands and Hamburg, Germany, April 4, 2013 — NXP Semiconductors N.V. (NASDAQ: NXPI) and Cohda Wireless today announced that they have signed the CAR 2 CAR Communication Consortium Memorandum of Understanding (MoU). The memorandum aims at implementing and deploying harmonized technology for the wireless communication between cars, or between cars and traffic infrastructure, in Europe. NXP and Cohda, a leading specialist in wireless communication for automotive safety applications, are the first automotive electronics suppliers to sign the MoU, following twelve major car manufacturers in October 2012.
In addition, NXP and Cohda have announced the introduction of Roadlink™ as their new technology brand for marketing a total Car-to-X (C2X) communication and security solution for on-board units and road-side units in Intelligent Transport Systems (ITS). Automotive-ready modules based on Roadlink are currently being developed by companies including lesswire AG in Germany. A specialist for automotive wireless networking, lesswire has announced a C2X module which supports the timely introduction of automotive applications from 2015 onwards, as planned by the CAR 2 CAR Communication Consortium.
The overall objective of the CAR 2 CAR Communication Consortium is to implement and deploy cooperative Intelligent Transport Systems – a network in which communication partners, such as vehicles, traffic infrastructure, and service providers, wirelessly exchange information. This will be the basis for achieving new levels of traffic safety and improving traffic efficiency on European roads. The consortium is therefore pushing for global harmonization of Car-to-Car (C2C) and Car-to-Infrastructure (C2I) communication standards, recognizing the need to adapt software to the regional characteristics of the US, European and Japanese markets. "We are pleased to have NXP sign the memorandum," says Søren Hess, general manager, CAR 2 CAR Communication Consortium. "The fact that NXP, as a major driver of secure connected mobility solutions, has designed first automotive-ready products for C2X is a 2 major step in the consortium's plans of making car-to-car communication on European roads a reality from 2015 onwards."
Under the new technology brand RoadLink, NXP and Cohda Wireless are introducing and marketing a total Car-to-X radio and security solution for ITS on-board units and road-side units. Cohda's patented advanced reception technology enhances wireless communications to quality levels far beyond commercial off-the-shelf receivers and transmitters using the IEEE 802.11 communication standard. NXP contributes the hardware platform based on its long-proven expertise in software-defined radio, high- performance mixed-signal RF tuners, and security technologies. At the same time, NXP enables the automotive-ready performance of the total solution, which offers unparalleled efficiency in terms of cost, form factor, and power consumption.
Using RoadLink technology, lesswire is developing small embedded Car-to-X radio modules offering best-in-class RF performance. "We have decided to design our new portfolio of IEEE802.11p modules on RoadLink technology by NXP and Cohda Wireless because of their leading technologies for car communication," explains Dr. Ralph Meyfarth, CEO lesswire AG. "First modules are planned to be released in 2014. They will be designed in with major global car manufacturers and used in various architectures. The modules will be automotive qualified." lesswire specializes in solutions for WLAN, Bluetooth, and UMTS, designing robust, low-power, automotive-certified products that enable vehicles to be assimilated into traffic or corporate networks. The company has taken on a leading role in the standardization and development of solutions for C2C and C2I communication.
Torsten Lehmann, senior vice president and general manager car entertainment solutions at NXP Semiconductors, explains: "Signing the memorandum of understanding underscores our commitment to make the connected car a reality, reducing road accidents, saving lives, reducing CO2 emissions, and improving traffic flow. The IEEE802.11p modules that lesswire is designing based on RoadLink technology will set new benchmarks in the automotive industry. They will combine NXP's market-proven multi-standard software-defined radio, Cohda's superior wireless reception algorithms, and lesswire's expertise in automotive-grade networking solutions." NXP continues to invest in connected car technologies, most recently announcing a significant investment in Cohda Wireless together with Cisco in January 2013. A video discussing NXP's approach to C2X communications is available.