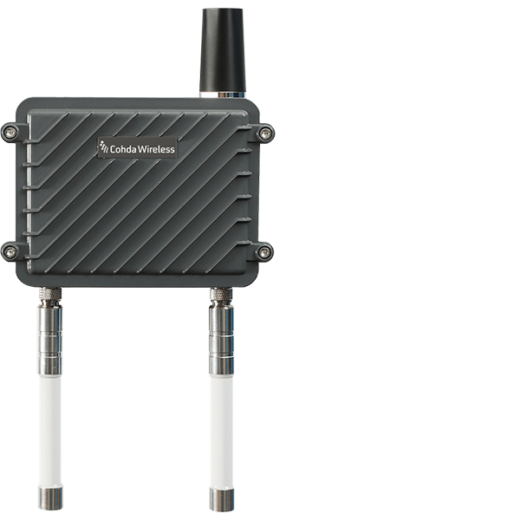 MK5 RSU
Cohda Wireless' RSU is a production ready solution for smart cities and other outdoor applications.
Built with the same chipset as the MK5 OBU, the MK5 Road-Side Unit (RSU) is a rugged outdoor unit with integrated dual antennas, housed in a weatherproof enclosure.
The enclosure meets NEMA 4 requirements for indoor and outdoor use. It provides a degree of protection to personnel from hazardous parts, and protects the internal equipment from solid foreign objects such as falling dirt and windblown dust. It is also resistant to water: rain, sleet, snow, splashing and hose-directed water are kept out, and the enclosure is undamaged by formation of external ice.
Designed for Smart City deployments, the MK5 RSU offers exceptional range and coverage, and a single, inexpensive, self-contained unit can cover all approaches to an intersection. It's available in mains and Power over Ethernet (PoE) variants, and is also available as a reference design for developers of Smart City infrastructure.
Features: